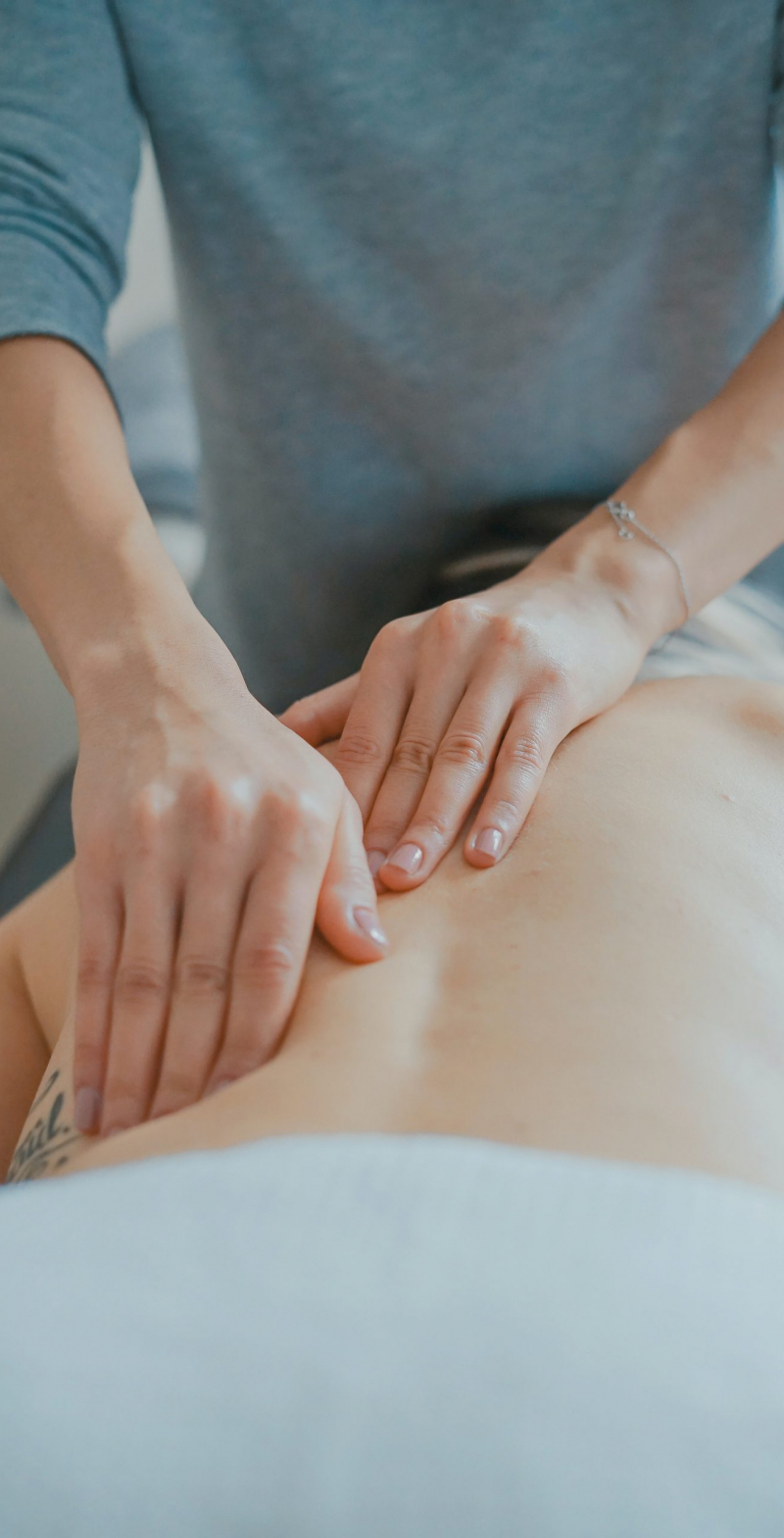 Coronavirus update:
We Are Open and Now Accepting New Massage Clients.
However, Appointments are Severely Limited. Please Call ASAP to Avoid a Long Wait Time
MASSAGE
Are you feeling a little stiff and tight from all the stress and weirdness of quarantine?… Are you ready for a good massage to loosen up and finally ease the stress, reduce the stiffness, relieve some muscle tension in those tight muscles… and feel amazing again?!
If you've been living with muscle tension and stress in your back, neck or shoulders… and just need a 'reset' in your body… a massage can be just the thing for you to get out of the cycle of stiffness this whole quarantine thing has caused in SO many people.
Or maybe you've tried other massage places… but noticed they did a 'general' massage, not really asking you where you need help, not targeting the massage in a skilled way based on YOUR body and YOUR situation, it could be tempting to think ALL massages are like that and that they don't work for you.
If that's happening to you, and you're experiencing any of the above – you're not alone. We hear this type of thing all the time. People who have been living with stiffness, stress, tension for months, and just know that if they got some 'magic hands' massage treatment, it would ease up and help them manage their lives better – more relaxed, in a better mood, more energy – as part of the self-care they know they deserve.
It's for these people we are excited to offer Weekend Massage as a separate "spa" service here on Saturdays and Sundays here in our office at Active Physical Therapy. 
So we've brought on a master massage therapist, Sandra Duke! Sandra is amazing, and has extensive experience working with:
Recent or ongoing injuries 
Scoliosis issues
Myofascial Release
Trigger Point Massage
Sports Massage
Oncology massage
Geriatric Massage (or as we like to put it, massage for "well-seasoned clients.").
These services are not covered by insurance – this is for people who know how important it is to invest in themselves for their well-being and future of their health.
---
Pricing and Offerings
60-Minute Massage: $95       
90-Minute Massage: $135
Massages are available on Saturdays and Sundays from 9am – 5pm in our office in our new 'Spa Room'! Address at bottom of page.
---
See full menu below for pricing and packages
---
Prices ELSEWHERE – the local spas, etc. can run from $125 to $180 and up – and are without medical expertise of your body and lack coordination of care with a Licensed Physical Therapist to guide them. Experiencing a massage with our massage therapist ensures you are in the hands of someone experienced with clients with recent injuries and who regularly consults with our Licensed Physical Therapists as to best practices in medical massage.
Payment Plans: 
We are offering PAYMENT PLANS if you purchase a 3-Pack or 6-Pack of massages!)
Pricing Menu
| | 60 Minutes | 90 Minutes | Extras |
| --- | --- | --- | --- |
| Single Massage | $95 | $135 | A la carte enhancements available for purchase. |
| 3-Pack  (3 massages) | $285* | $405* | (1) FREE enhancement (a $25 value) during one of your massages, one body area. |
| 6-Pack (6 massages) | $570* | $810* | (3) FREE enhancements (a $75 value) — you can use all 3 during a single massage or separately during different massages… one body area per enhancement). |
| | | | |
| | payment | plans: | 3-Pack and 6-Pack qualify for payment plans! Pay just $150/month to secure the FREE bonus enhancements! |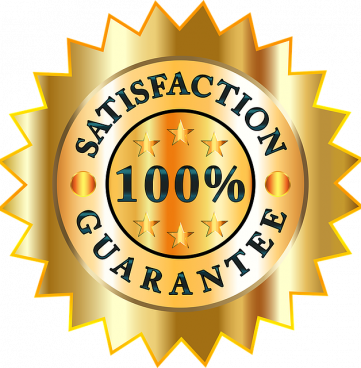 We are SO confident that you'll love the experience of your massage with us that we offer a 100% Money Back Guarantee! If you're not happy with your massage experience, let us know— there's no risk, you've got nothing to lose… except some tension and stress from your body! OOOh! Dad joke!
Scroll down to see enhancements description and pricing in table below!
You can purchase massages now… and get the massage later if you want!
Or buy a massage as a gift certificate for a friend… and lock in the rate for yourself too.
Or even better… get a massage for yourself and get rejuvenated with a massage next week!
Also, you may be able to use your HSA card(1) for this purchase since we are a healthcare provider… and if Cashflow is an issue, we offer payment plans! -just ask!
To book a massage time (or get on the waitlist that will happen once we fill up fast), call the office 805-934-0663 and prepay over the phone for your time slot.
| Enhancement | Description | | Price |
| --- | --- | --- | --- |
| CBD Muscle and Joint | Medical grade CBD cream will be massaged into one body area of your choice – for pain relief and inflammation reduction. | Per body area | $25 |
| Essential Oils | All natural oils massaged into one body area of your choice – for example, Lavender: for relaxation… or Mint: for breathing ease… You can discuss with Sandra, who holds multiple certifications in Essential Oil use and can help guide you as to the benefits you want! These can be mixed and matched to result in MULTIPLE benefits. | Up to 3 Different Oils used, price is per body area | $25 |
| Infrared Light Therapy | Feel the warmth and healing of soothing Infrared light during your massage, shown to aid tissue healing, decrease stress and relieve pain. | For 30-min during massage | $25 |
| Infrared Crystal Mat | During your massage, you will lounge on a high-tech mat that pulses electricity through all-natural amethyst crystals and LED lights, emitting warmth and generating healing frequencies shown to aid in reducing stress and tension for ultimate relaxation. | Per session during massage | $25 |
| PACKAGE DEAL:  | 3 Enhancements (mix and match!) – use during massage or PT sessions | | $45 |
MASSAGE FAQ's
These questions came into the clinic following the release of our Weekend Massage spa service – and we hope they're helpful!
Q.) "How long do the Massage sessions last?"
A.) Our "Weekend Massage" sessions are 60 minutes and 90 minutes of nonstop massage to soothe tight muscles, and ease stiff, achy joints.
Q.) "How much is each session"?
A.) There's a full MENU for you to choose from – and the cost depends upon whether you want to order 1, 3, or 6 sessions and the good news is that the cost of being pampered DECREASES the MORE you chose to go for.
Q.) "Do I have to use all the massages right away?"
A.) No. the idea is that you order your package upfront to lock in the cheapest price, then chose how you want to enjoy the massages. It could be one per month, one every other week… or one each week for ten weeks! Up to you!
Q.) Can I share the massages with a loved one?
A.) Yes! You can buy massages for yourself or as a gift for someone else. You could even buy a 3-pack or a 6-pack and share one of the massages with a friend! You will prepay for the massage, and just tell us their name,  and we will check off one of your massages as used once we schedule them. Easy.
Q.) What is an 'Enhancement'?"
A.) Enhancements are all-natural treatments that are added during your massage experience for an extra fee. They are either physical products that are massaged into your skin for specific benefits (CBD muscle and joint cream or Essential Oils) or are a high-tech cellular healing boost (UV Infrared Light Therapy or EMF mat). See the chart above or contact us for a flyer for more info.
Q.) "How do I know which Enhancement is right for me?"
A.) Each Enhancement has specific benefits, and Sandra, our massage therapist, can let you know your options and help you decide based on your body, situation, and what sounds good to YOU! We have flyers available for each enhancement – just ask!
Q ) "How do I buy an enhancement?"
A) Tell us when you book your massage that you want to purchase one or tell Sandra at the beginning of your massage.
Q) "How can I get an enhancement for FREE?"
A) If you buy a 3-pack of massage sessions, you get ONE FREE!… and if you buy a 6-pack, you get TWO ENHANCEMENTS FREE!
Q) "Can I try an enhancement without a massage, such as during my PT session?"
A) Yes! Absolutely! Just tell your PT that you would like to try one – it can be used during your PT session for the same fee.
Q.) "Is Sandra really that good?"
A.) Yes! I fell asleep within 12 minutes of the first massage… and felt about 5 inches taller as I stood up from the massage table!
Q.) "How do I get one for my spouse?"
A.) Easy. Just call us at 805-934-0663 now and we'll inform you of the menu of options and you can pay over the phone on your card…. and get one for yourself while you're at it!
Easy peasy.
If you're interested to know more or want your own question answered, just call today 805-934-0663, or send us an email via our contact form HERE.
See you on the Massage table this weekend!
To schedule a massage and/or purchase a Massage Package, call 805-934-0663.
---
Full Massage MENU Below
Pricing
Enhancements
Schedule
---
Want Some Help To Get There Faster?
Choose Which One Works Best For You…

Just click one of the buttons above and then fill out the simple form.