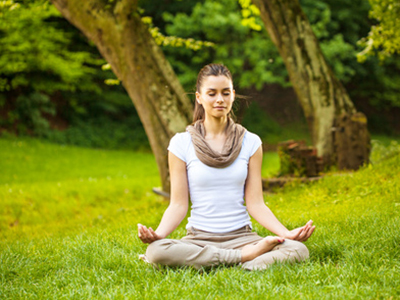 Coronavirus update:
We Are Open and Now Accepting New Patients.
However, Appointments are Severely Limited. Please Call ASAP to Avoid a Long Wait Time
…And for people who need to stay at home but still need some care, we offer Telehealth visits – Video Visits (similar to Skype or Face Time) – where you can get the care you need from your own home.
In addition to our traditional physical therapy services, we also offer more holistic treatments and programs for people who are interested in more alternative, comprehensive mind-body healing.
There are 3 types of holistic services that we offer:
1) Massage
2) LED Light Therapy
3) Virtual Energy Healing Sessions
Who doesn't need a good massage? …To relax, rejuvenate stiff, sore muscles and just create some relaxation in your body.
We've hired a master masseuse, Sandra Duke, who has experience with people with ongoing and past injuries, recent surgeries, and everyday people who just need a good massage.
Check out our Massage page HERE for more info.  
LED BED THERAPY
Do you experience joint, muscle, or arthritic pain? A series of LightStim LED Bed Therapy sessions may be able to help!
LightStim Light Therapy bed is a cutting-edge skin rejuvenation treatment that uses LED (Light Emitting Diode) light to stimulate healing and redjuvenation in the skin, muscles and joints. We have brought you the first FDA cleared LED bed shown to:
Decrease muscle pain
Decrease joint pain
Increase local circulation
Decrease arthritis pain
These are 40-minute sessions where you simply lounge on a bed that looks like a tanning bed, but does oh-so-much-more.
See our LED Light Therapy Bed page for more information about LightStim LED Bed sessions.
VIRTUAL ENERGY HEALING SESSIONS
Online sessions (similar to FaceTime or Zoom format) designed especially for hightly sensitive people who want alternative methods to heal their body and energy. Learn to move energy through your body in ways similar to reiki, medical intuitive techniques and during meditation, with customized guidance specific to you and your individual situation.
Click the blue "Chat now" or "Leave a Message" button and inquire about our Virtual Healing Sessions for more information.
There are two main benefits to these programs:
First, we can treat any part of the body that needs some help (not just what your insurance allows). Second, we can offer alternative care that can heal at what some would call a deeper level.
Insurance companies limit how much time your Dr. spends with you, they now decide the types of medication and treatment that you can have – and this extends to physical therapy too. So we found some ways to offer more wide ranging treatment options to include your whole body and give you exactly what you need, not just what the limited scope of your insurance says you can have.
And you can get this care without a referral from a doctor.
Send us a note in our
CONTACT
page to inquire, we'll get right back to you!