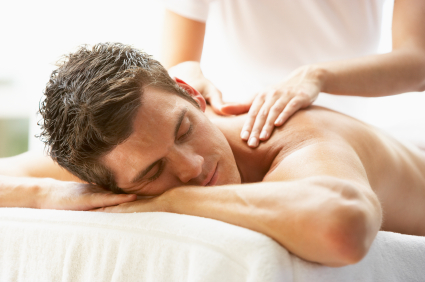 Physical therapy treatment
Physical therapy treatment can be a really healing, relaxing, peaceful experience or it can be a more busy, loud, gym-like or hospital-like clinical experience, depending on the environment of the office.
Here's how physical therapy treatment looks at Active Physical Therapy:
We've created an environment that is welcoming, peaceful, private and healing. If you want to yell across the room about the hockey game last night, you'll have to go somewhere else, I'm afraid.  Here, you will be greeted and offered coffee or a hot tea that soothes you and welcome you into the office. You will be treated primarily in a private treatment room with a view of a sunny meadow, with soft, relaxing music playing in the background. We also have a small open area for doing exercises that feels like a bamboo-floored yoga studio.
In this healing environment, we will apply cutting-edge treatment that includes manual therapy, analysis of your movement patterns and biomechanics, modalities such as electrical stimulation, ultrasound, laser (coming soon!), heat and/or ice. You will likely be given some body movements to do at home to speed your recovery and empower you to be able to heal yourself and prevent future injury.
We will check in with you each session to see how you're progressing and how you're feeling about your therapy, and adjust as needed. This makes a big difference, because we can correct course if something's not feeling right or needs to be progressed. We will celebrate your improvements and counsel you on your challenges.
When you've reached your body goals and are ready to be done with PT, you will have new body awareness, new strength and new tools to self-manage. Even after you're done with your treatment, we will be an ongoing resource for you, the door is always open – you will be part of the Active Physical Therapy family, where our focus is you, your health and your well-being.
We look forward to meeting you and hope to hear from you today!
Questions? Send us a note on our CONTACT page, request a free TELEPHONE CONSULTATION or even a free DISCOVERY VISIT to discover what's wrong, what to do about it, and by whom.